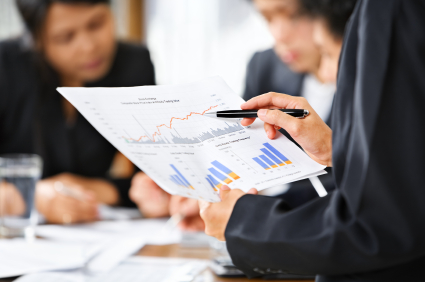 The divorce analysis process covers a myriad of issues from the initial consultation with the client and hearing 'their story' to waiting for the judge's ruling post trial – and as much or as little as needed in between. The Story It's important from the beginning that the client have a voice and is heard. It assists in the transition phase from marriage through divorce and provides a sense of emotional support. At the same time the story may provide small details that the attorney may not have thought to ask at intake. Or, in some cases, this is the initial contact of 'getting one's feet wet' in approaching the divorce process and an attorney may not yet have been retained.
The "Beginning" Phase
This begins the process of gathering the facts and documents in the case. If counsel has been retained some of this process may have been done and provided through counsel to my office. If counsel has not been retained it is the time to prepare packets for the client, their counsel when retained, opposing counsel and the analyst. This process will save the client a substantial amount of money in their case. From this documentation it is time to determine the need for cash flow for the client. The cash flow analysis provides the lawyer information to prepare the financial affidavit so that it may be sworn to by the client as true and correct. This important document sets the tone for the case. Many times clients aren't sure what their expenses have been because they haven't been privy to the marital money. Or they may not have any idea where they will be living or what things will cost nor how to go about finding out because they are in the quagmire of litigation. My experience with over two decades of cash flow preparation helps make sure that the lawyer can develop a defendable financial affidavit if the case goes to trial. This is not the time for guesswork. Software specific to family law will be utilized to provide the attorney with relevant information on the 'here and now' of the financial situation of the parties. Various distribution options can be provided to determine what fits the situation best. Specific issues pertaining to unique assets will be presented. Tax implications will be considered, and finally the likely future situation of the parties post divorce will be explored. Divorce is among the top three reasons for homelessness in Iowa. It is imperative that clients know what the future holds and how to navigate through it. And finally, if expert testimony is necessary at trial, although rare, I am able to provide rationale to the Court from a financial expert's perspective.