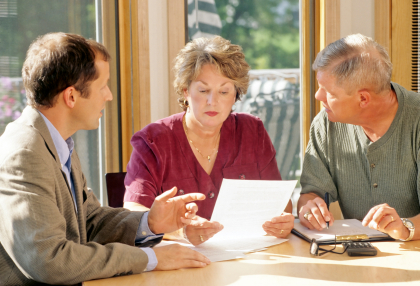 It is becoming more common for Iowa attorneys to work with a Certified Divorce Financial Analyst.  It is important to understand where the CDFA 'fits' in the process, and the first question might well be, "What does one do?"
The professional designation of CDFA is conferred by the Institute for Divorce Financial Analysts.  This organization provides the screening for CDFA certification, the testing for certification and varying levels of educational conferences to certificants.  The Institute for Divorce Financial Analysts is currently in the process of receiving accreditation for the CDFA designation.  This process is anticipated to complete sometime in 2014 at which time the CDFA will be only the second accredited designation in the financial services industry behind the Certified Financial Planner designation.
The Institute for Divorce Financial Analysts (IDFA) requires at least 15 hours of divorce-related continuing education in each two year period in order to maintain the designation and continue to utilize the CDFA title.  It is worth noting that attorneys should ask for a current Curriculum Vitae from a CDFA they work with in order to ascertain what areas they have studied in the divorce realm.
It is also important to know that there are attorneys, CPA's, CFP's and other professionals who choose to obtain this designation.  It has become a very important addition to the legal team in divorce in many areas of the U.S.
So…what does a CDFA do?
work with the client to button down the numbers the lawyer will use to file the financial affidavit and provide vital financial information that may not be readily apparent regarding complex financial assets to the attorney;
develop various graphical and written data to help the client and the lawyer see where they want to take the case in order to arrive at an equitable settlement;
provide research and data in areas that are extremely complex such as deferred gain on property, depreciation as it relates to cash flow, inability to divide unique assets, income tax ramifications, etc;.
client support throughout the process;
assistance with drafts of Qualified Domestic Relations Orders in defined benefit plans;
the ability to easily assess ramifications of material changes to division of assets;
expert witness testimony;
post trial assistance if desired.
mediation support as an advocate
Cindy holds the Certified Financial Planner, Chartered Financial Consultant and Certified Divorce Financial Analyst designation.  In addition she is trained as a mediator in the state of Iowa.    She has had the opportunity to work with some of the top divorce attorneys in central and eastern Iowa and their clients.  Don't hesitate to call Cindy to see if her services might possibly be of assistance in your practice.