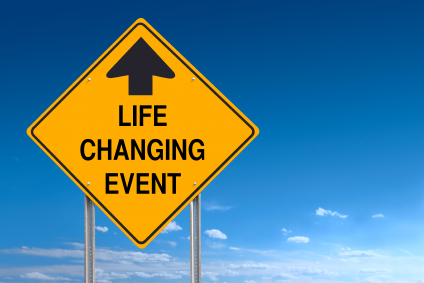 Divorce may well be the biggest financial decision you will face in your lifetime. At the same time it may well be the most emotionally devastating thing that has happened to you in your lifetime. Every day these two issues collide for many people. There is help out there to help you manage these two issues simultaneously – a Certified Divorce Financial Analyst™.
I know from experience what it is like to live in this collision – it happened to me in 1997 and 1998. At the time I had been a financial advisor for many years. I had helped several financial planning clients through the issues of divorce. But I had never been through it myself. After a year of contentious hearings and bickerings I hired a CDFA to help me deal with the financial issues of my divorce. My logical head knew how this process worked, but the freight train called EMOTION wasn't about to stop and give the right-of-way to logic. My CDFA helped me thoughtfully and equitably prepare a settlement prior to trial, but my soon-to-be-ex spouse wasn't satisfied with equitable. So we launched into a three-day trial and when it was all said and done the judge awarded me slightly more than what I had brought to the table in our settlement hearing. I had an AH HA moment!
First of all I knew that I had provided an equitable and fair offer with the help of my CDFA. Secondly I knew that if this entire situation had been overwhelming for me with a financial advisor's background, then what must it be like for someone who doesn't have my background? The use of a CDFA in my case was the best money I could have spent during the entire divorce process, and I made a conscious commitment at that moment to help others facing this situation. There are a myriad of questions that go through one's mind when a divorce is imminent. But one dogging question is always, "Will I be OK financially when this is over?" How does one answer that question as they make decisions about the verbage that goes into a Petition? How does that question get answered when the attorney asks them to provide a 'budget' for their financial affidavit they will swear to the Court is correct and true? Where is the answer to that question when their attorney breaks down the settlement on a spreadsheet and says, "I think this seems like a fair settlement?" That answer won't show up in any of these scenarios unless the attorney is also a financial expert specifically trained in the financial intricacies of divorce and tax law. I've had some incredibly wonderful opportunities to train attorney-mediators on the financials of divorce in a continuing education atmosphere. Overwhelmingly I am told that they had no idea some of these rules and issues existed. I am both sad and glad at that point. I am sad that there doesn't seem to be a place for this education in the law schools they have attended. But I am glad at the same time to help them become better attorneys. They may not want to learn every intricacy of how finance and family law coincide. But they know there is someone who is trained they can call. And call they do! From the development of a 'budget' when the client has never used one before, to learning how the settlement options will play out in a visualized and graphical way, and to having the ability to have expert testimony available if your case should it go to trial – doesn't it make good common sense to utilize someone who is an expert in this area? If that question can be answered as the divorce progresses the horrible 'fear monster' doesn't have a place to snuggle in and get comfortable. Will it be easy? I wouldn't say that. I've rarely seen a divorce that was 'easy', but I have seen many where the nerves were calmed by the fact that the client could determine where they were at the current time and could see, based on analyses, where they would logically be after the divorce was completed. That was one big looming question that was helpful to have answered. I truly believe that the roads in my life have led me here. I don't believe there are any coincidences. My work is so very rewarding, and I of all people know how much it is needed. Many states in the U.S. have hundreds of CDFA's. Iowa isn't so quick to jump on board. However the list of attorneys with which I work grows each and every year, and every step of the way they learn more about what I bring to the client; and I at the same time learn more from every divorce conference I go to so I can provide a much needed resource to both attorneys and clients. Don't hesitate to contact me for more information. Every case is different and unique. Every client deserves respect for their story. This work is my passion.